Ivor Hughes reports from Dualco Fairs' event in Pudsey on Sunday, 4 December.
Dualco Fairs, based in Manchester, was founded in 1982. Co-founder Stan Green is now supported by son Phil. Over the years, Dualco has run fairs as far northwest as Lancaster, as far east as Hull and in Coventry to the south.
Although their events are now confined to five venues along the M62 corridor (west to east) at Leigh Sports Village (nr Wigan), Bolton Wanderers' Stadium, George Carnall Leisure Centre (Manchester), Pudsey Civic Hall and Doncaster Racecourse.
Pudsey Civic Hall has been a key venue for 30 years with easy access and plentiful and adjacent free parking on a Sunday.
Antiques fairs – then
The eighties and nineties were the golden era for antiques and collectibles fairs. Public interest was maintained by Antiques Roadshow. Numerous dedicated magazines and price guides such as Miller's informed that interest.
Then the internet started hitting hard. Especially after the widespread uptake of broadband twenty years ago. Broadband provided the uninterrupted speeds necessary to transmit and upload high quality images to websites such as eBay, connecting dealers and collectors with the rest of the world.
Now
Harrogate is a good example of the decline in fairs. There were as many as eight different antiques and collectibles fairs in Harrogate at the time, some of them monthly. A steady decline in numbers of exhibitors and visitors reduced their size and frequencies to the point of closure. The costs at the venues became disproportionate to the organisers and exhibitors alike.
Now there is just the one organiser advertising only three in 2023 – Cooper Fairs at Harrogate Pavilions. That one definitely more antique than collectible.
Most of the decline happened without the help of Covid. But the duration and uncertainty of the pandemic, worldwide, forced otherwise unwilling dealers to the internet – where many have stayed.
Pudsey on 4 December
It is a credit to Dualco and the venue that the event is now recovering to pre-Covid levels with around 50 dealers offering thousands of antiques, collectibles and vintage clothing and accessories stretching from a few pounds into the hundreds.
Stan Green said: "Changing Covid restrictions made forward planning impossible – though not in the case of Leigh Sports Village. We lost that venue for the whole duration while it was a vaccination centre."
Dualco's next events at Pudsey Civic Hall are on 22 January and 2 April.
Militaria are always popular. The first three medals are the standard issue for WWI. Each has minor variations. The Star was awarded to the earliest participants. The silver British War Medal and bronze gilt Allied Victory Medal were also awarded to Star recipients and later arrivals. Here the BWM and AVM have been crossed onto the wrong ribbons.
Unlike comparable WWII medals, each is named. Medals awarded to members of front line and Commonwealth regiments and RFC/RAF are generally worth more, particularly officers and casualties. These WWI medals are named to Driver 1481 William Schoon, Royal Field Artillery.
The fourth medal was for long service in the voluntary police (Specials). The four were priced at £140.
Vintage fashion and accessories have been a growth area over the past twenty years and have generated hundreds of dedicated fairs. This stallholder specialises in top fashion brands such as Chanel and Yves St Laurent.
Here a pair of boxed unworn Dior Spy Button boots for £500, less than half the original retail price. The fact that same pair were also on eBay demonstrates the crossover to the internet.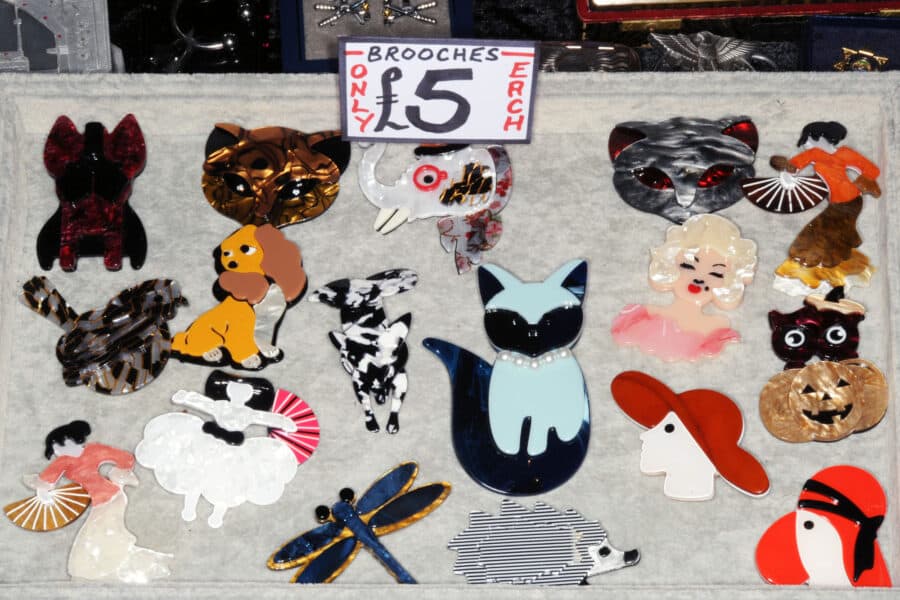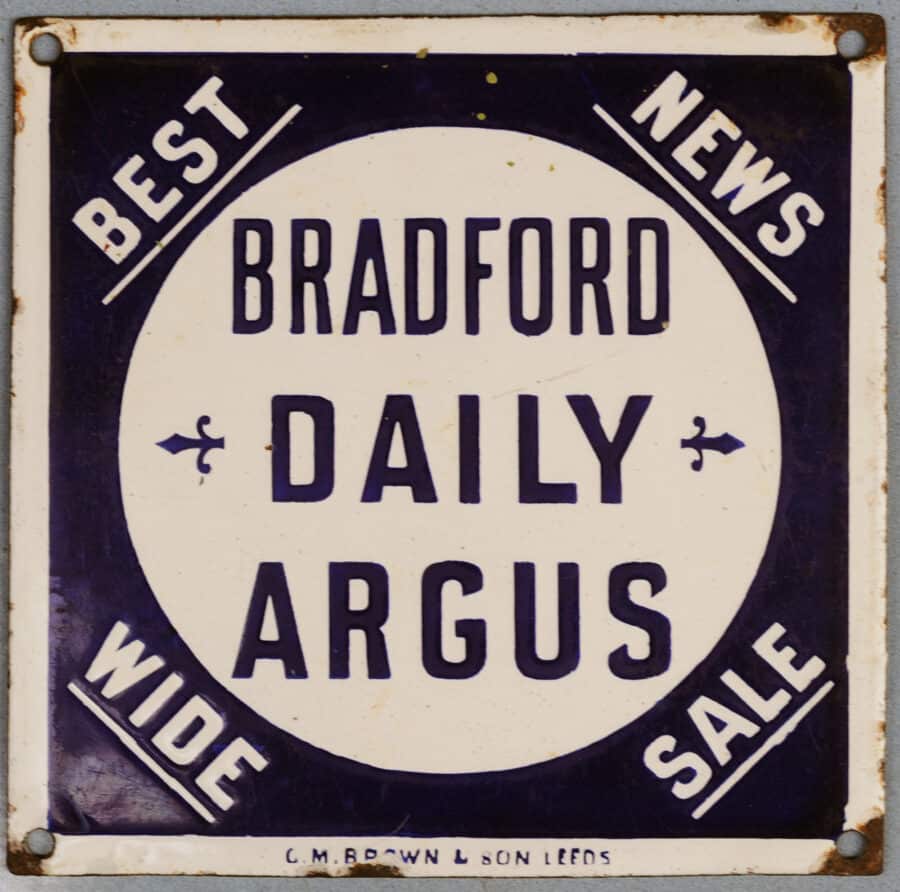 Sponsored content