Calverley runner Anne Akers has made it her personal mission over the past few weeks to do her bit in the fight against litter, writes JILL BUCKLEY.
Every time Anne goes for a run she uses it as an opportunity to collect litter as she goes. And she's already got quite a haul!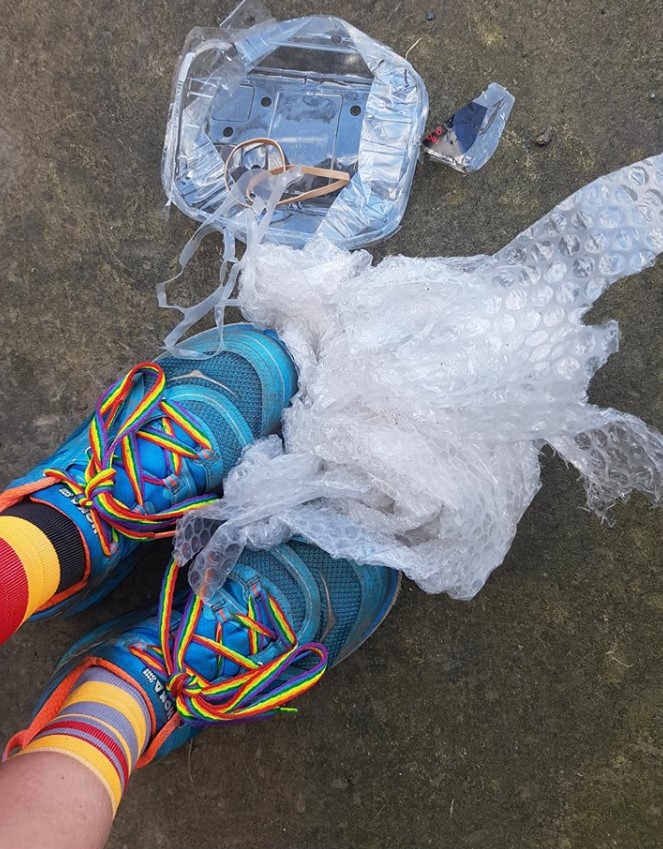 Anne, a member of local club Kirkstall Harriers, said:
"I'm collecting litter dangerous to wildlife. If I can carry it! Amazing that elastic bands can be found anywhere!"
Anne (who is @StripeyAnne on Twitter) has been posting the results of her efforts on social media using the hashtags #hatelitter, #litterhero, #springclean and #loverunning.
Anne explained her reasons for her crusade in her blog at the beginning of February.
She added:
"I've made a promise to myself that I'll pick up as much litter as I can carry home when I'm on a run. Added to that is the general picking-up when I'm out and about, and of course each Saturday before parkrun."
Anne is event director at Woodhouse Moor parkrun and, along with other volunteers, will be teaming up with parks and countrysides to do a post parkrun litter pick at the beginning of March.
This is also part of the Great British Spring Clean which runs from the 2nd to the 4th of March, the aim of which is to get people outdoors and become a Litter Hero, cleaning up their local environment whilst also being active. You can register for the Spring Clean here.
You can also follow @Clean_Leeds and @KeepBritainTidy on Twitter to keep up with the latest news and find out how you can get involved in the local area and be a Litter Hero. And look out for the hashtag #LeedsLitterHeroes.