Bosses at the Leeds 2023 'year of culture' event have been urged to 'go deep' into communities, if every part of the city is to truly benefit from the year-long celebration.
Councillors on the Outer West Community Committee heard a presentation from Leeds 2023 officers about the merits of the year-long series of cultural events – but stressed the need for all neighbourhoods to benefit, not just a select few.
Members of the Leeds 2023 team told councillors the event was all about 'letting culture loose' and encouraging people to take part in activities across all 33 wards across Leeds.
Although there are six months before Leeds 2023 starts, events including Hidden Stories with Farsley poet Matt Abbott and an arts event in Farsley with Benjamin Mills.
The meeting heard and initial £12 million commitment from the council had been cut to £7.2 million due to budget pressures but an additional £4m had been secured from the Arts Council London, National Lottery, corporate sponsors and elsewhere – with an extra £5m in the pipeline.
The activities are seen as a catalyst for further investment in the city and council chiefs say they aim to deliver six to one return on investment in the city.
It's hoped every school child will be involved. And there will be a 'My Leeds 2023' signature project to empower communities to make Leeds 20223 their own in their own communities. 33 neighbourhood hosts, who would be local 'movers and shakers', will be recruited as a paid team member to encourage cultural activity alongside an 'anchor' community organisation. The hosts will also be in charge of a small Leeds 2023 grant scheme.
My Leeds 2023 will culminate with a 'weekender' hyperlocal event in every ward in August 2023.
Councillors raised a number of questions and concerns at the Civic Hall meeting. Cllr Amanda Carter (Cons, Calverley & Farsley) urged them to go deeper into communities, rather than going simply by wards. She said:
"Calverley and Farsley is not a very good name for our ward. As well and Calverley, Farsley and Rodley, you have Woodhall, parts of Stanningley, parts of Pudsey and parts of Thornbury, so it is really important that you include all those areas."
Cllr Peter Carlill (Lab, Calverley & Farsley) said the events needed to impact all areas of all 33 wards, saying his ward had seven communities which are completely different, particularly the villages, which have a rural feel.
He said events need to be filtered wider and deeper than just one event per ward – and that Leeds 2023 officials need to liaise ward members, who already have networks. "If you have an event in one area of the wards people from other villages might not feel it's for them," he added.
His comments were supported by Cllr David Blackburn, who said Farnley & Wortley wards was made up of parts of Upper Armley, Bramley, the parish of Wortley and both Old and New Farnley. "You have got to be seen to be doing things in all part of the ward – it's about neighbourhoods rather than wards," he added.
Cllr Andrew Carter (Cons, Calverley & Farsley) agreed. He said: "When you are starting to roll out programmes into wards you need to be sure that you are properly communicating with existing community groups in these areas.
"I don't want to see people's toes trampled upon, organisations feeling 'someone's come in from the outside and we are left with nothing'. You need to do a lot more communicating with ward councillors to avoid some unfortunate mistakes which can be avoided."
Cllr Simon Seary (Cons, Pudsey) worked out the council's £7.2m commitment equated to £220,000 per ward. He said: "You keep mentioning that you want to touch every ward, and I don't see where that £220,000 benefit will hit the wards.
"You want to do events linking in with events and groups already there. If you look at what we achieved with events over Jubilee weekend in Pudsey and that cost nowhere near that amount. Ultimately it's tax payers money and I want to see where it is being spent."
Ann Forsaith (Green, Farnley & Wortley) described the programme as 'exciting' for the city. But Cllr Trish Smith (Cons, Pudsey) argued that it was too late to start including ward colleagues just six months before the year started and questioned what legacy Leeds 2023 would leave communities.
Answering queries raised by councillors, a Leeds 2023 spokesperson said although they were looking at ward names this wasn't how activities would play out on the ground and said they were keen to work with and empower existing community organisations.
She said the pandemic had 'presented really quite difficult challenges' which had delayed some aspects of their work but stressed there was an 18-month window before the year of culture ended.
Director of external relations for Leeds 2023, Abigail Scott Paul, told councillors she hoped Leeds 2023 volunteers would continue to volunteer after the year of culture and leave a legacy in their communities.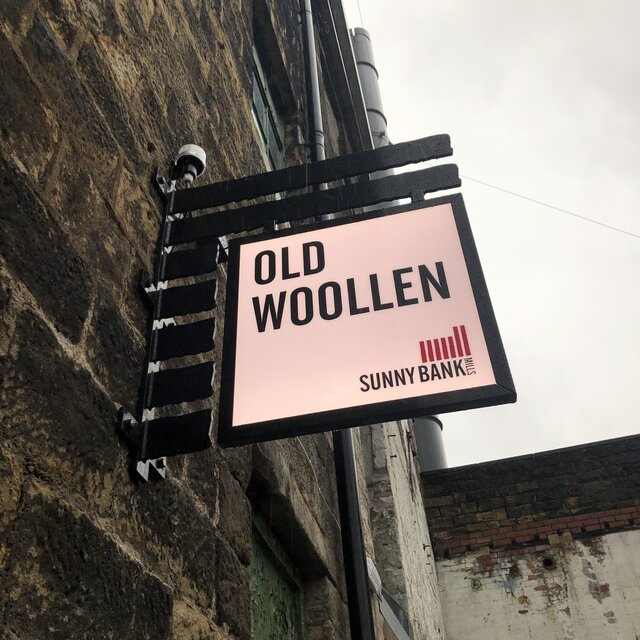 Leeds 2023 Ward roadshows in Outer West Leeds
Leeds 2023 is going on tour for three months across all 33 wards of Leeds. The roadshow allows people the chance to meet some of the 2023 team.
These events are open to the public in so they can learn more about who is behind Leeds 2023, ask questions and hear about what they are doing and how to become involved.
Drop in to a roadshow at the Old Woollen Mill at Sunny Bank Mills in Farsley tonight (Tuesday, 14 June 2022) from 6pm to 8pm for some food and entertainment, including a performance from poet Matt Abbott. No booking required.
A Pudsey roadshow has been earmarked for Pudsey House on 24 June. A date and venue is to be determined for Farnley & Wortley ward.
NOTE: This article was updated on Thursday, 16 June to clarify an extra £4m had been secured in funding from other sources, not £14m as originally stated.