Pudsey MP Stuart Andrew has urged people to take part in an initial public consultation on improved road access from the A65 to Leeds Bradford Airport.
Leeds City Council have proposed three options, which can be viewed here, along with an online questionnaire.
Of the three proposed options for improving access, two would see the creation of a new link road while an alternative consists of widening existing roads and upgrading junctions.
Additionally, there are two public drop-in sessions:
• Horsforth St. Margaret's Parish Centre – Friday 27th November from 3-8pm
• Rawdon Greenacre Hall – Saturday 28th November from 12-3pm
Mr Andrew said:
"I have always favoured a rail, rather than road, link.

"The Airport is already one of the fastest growing in the country, and they still have ambitious plans for growth, which needs to be matched with equally ambitious connectivity plans.

"For this to happen, I think we need to have a rail link, which I know has not been ruled out.

"I would ask constituents to make their comments known to the Council through the consultation, as there are some very real concerns over the effect the road links would have on the greenbelt and congestion."
The consultation runs to Sunday, 24 January 2016.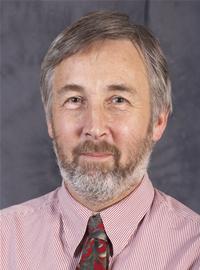 Leeds City Council executive member for regeneration, transport and planning, Pudsey councillor Richard Lewis said:
"The response to us releasing the outline details of the three options in September sparked a great deal of debate so now we want as many people as possible to take part in this consultation and tell us what they think.

"Leeds Bradford Airport is a key part of our current and future city and regional economy, so it is essential we make the access to and from it the best we can while also respecting and protecting the needs of the local communities, so the more people who take part in this consultation the more effective we can be terms of making the right decisions."
The first option proposes the building of a new road from the A65, running along the eastern edge of the airport before joining the A658 to the north. This is the most expensive, estimated to cost up to £75million.
The second option sees the new road follow the same initial path from the A65 running between Rawdon and Horsforth but runs to the south west of the airport before joining the A658. This is expected to cost up to £50million.
The third option does not involve building a new road but upgrading the existing A65 and A658 around Rawdon and Yeadon to the airport. This would see junctions upgraded and where needed some road widening. This is the least expensive option costing up to £15 million.