The leader of Leeds City Council has spoken of her frustration over what she claims is a lack of Government action on floods defences in Leeds.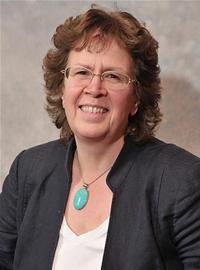 Councillor Judith Blake and Leeds MPS met Secretary of State for the Environment, Liz Truss, yesterday for an hour-long meeting to press for better defences.
Their calls came after the Boxing Day floods which saw businesses and homes flood in the city centre and on Kirkstall Road after the River Aire broke its banks.
Truss prmised to give Leeds 'the right level' of protection' against floods, but her words made little impact on Cllr Blake, who said:
"In our meeting the Environment Secretary committed the government to giving Leeds the 'right level of protection' on flood defences. While this is to be welcomed, there was no commitment to any additional funding to provide it which is very disappointing.

"The government's words now need to be translated into firm action, and as a council we remain fully committed to ensuring comprehensive flood defences are in place in Leeds along the length of the River Aire as well as the River Wharfe and River Calder catchments as quickly as we can to avoid a repeat of the devastation over Christmas."
Leeds West MP Rachel Reeves claimed in the YEP that there will be no new money for defences to protect homes and businesses in Kirkstall following a 'frustrating' meeting with the Environment Secretary – and that Governmewnt budgets are accounted for the next six years.
Ms Truss, however hailed the meeting as 'constructive'. She said:
"We are fully committed to ensuring Leeds is properly protected from flooding. As we face ever more frequent extreme weather events such as those in December, which saw water levels on the River Aire 1.2m higher than previously recorded, it is right we look at what lessons can be learned and how we make Leeds more resilient for the future.

"That means considering the threat to Leeds and the entire Aire Valley, taking into account how we plan for and manage flood water across the whole river catchment.

"The first phase of the Leeds flood defence scheme [in the city centre] is due for completion in March 2017 thanks to £33m of government funding. In the light of recent events, the Environment Agency will start work immediately with local partners on scoping work on further protection for the wider area which will lead to a full feasibility study.

"Across the county £280m is being spent over the next six years – giving Yorkshire one of the most resilient flood defence programmes in the country."
£5 million fund for small businesses announced
Meanwhile, the West Yorkshire Combined Authority Investment Committee has today endorsed a £5m fund to help small and medium sized enterprises (SMEs) across Leeds City Region recover from the effects of recent flooding.
Today's meeting of the Committee supported a recommendation to invest £5m from the Leeds City Region Growth Deal allocation to establish the Business Flood Recovery Fund.
An initial £1.4m will be made available with the full £5m awaiting final approval by the West Yorkshire Combined Authority Board at their meeting on 4 February. The new fund will be managed by the Leeds City Region Enterprise Partnership (LEP).The Business Flood Recovery Fund is expected to be in place by next week with grants of between £5,000 and £100,000 available.
The fund could support SMEs with critical capital investment requirements such as new equipment or hire costs for machinery and premises required to recommence or maintain their operations. It could also go towards implementing internal flood resilience measures such as building a mezzanine floor to move business critical equipment to a higher point. Each application will be reviewed on a case by case basis and will need to be accompanied by a detailed flood recovery plan.
Further information about the support available to flood affected businesses can be found at www.the-lep.com/floodsupport.