Pudsey Grangefield School is se to change its name back to Pudsey Grammar School – a name it last held back in 1980.
Letters have been sent to parents explaining the name change, which the school says honours its heritage but doesn't mean it's actually becoming a modern grammar school with strict entry requirements.
The school stresses it's continuing as a local authority high school – and that the word 'grammar' in its original meaning actually stands for knowledge of subjects.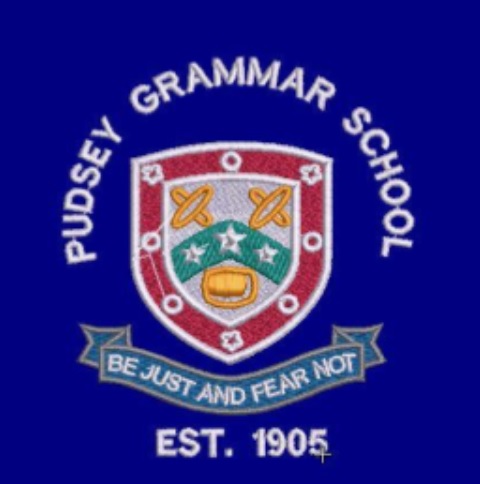 A letter sent to parents on Friday reads:
"We are a grammar school in the original sense of the word, which was ensuring students acquired key knowledge.

"We are definitely not (and never will be) a grammar school in the more modern sense of the word where they are selective. We believe that schools should provide an exceptional education to all students, regardless of background or ability. Our teachers design their courses not by how easy the knowldge is to understand, but rather how important the knowledge is.

"Our school has a long and proud history in the town. After the school became a comprehensive the name was changed to Pudsey Grangefield School. We are keen that we re-connect with our rich history and have a name that reflects this.

"There were three main aspects which were the foundation of education for centuries, grammar (but not as we currently understand it to mean), dialect and rhetoric. As we are re-designing our curriculum we are keen to go back to these fundamentals. Grammar in its original meaning stood for knowledge of subjects."
The name change comes during a period of positive change at the school. It is currently redesigning its curriculum for years 7-10 which will pass on a 'foundational' knowledge on all core subjects – and is planning a new 'House' system for September to help improve pupils' skills and confidence.
The name change will come in from September 2021. Other local schools which are no longer grammar schools but retain the grammar name include Prince Henry's Grammar School in Otley.
The school opened in 1905* as Pudsey and District Secondary and Technical School, before becoming known as Pudsey Grammar School in 1944. It became a comprehensive in 1973 but continued with the name of 'Grammar School' until 1980.
The school has this week launched a consultation with parents over changes to school uniform. It's proposed to bring in a blazer, priced at £28, as part of the uniform. The school has pledged to offer a free blazer and tie to all pupils in September and has said it will support any families struggling financially.
One parent contacted WLD to say she felt the name change was a backward step, along with introducing the more expensive blazers. Grangefield Principal Mark McKelvie said it was not appropriate to respond to concerns via the media while the uniform consultation continued (it runs until 24 February). WLD understands the consultation had so far received more than 600 responses.
* UPDATED 12 Feb 2021: School opening date changed from 1911 to 1905 at the request of the school principal.
Please support independent community led journalism in West Leeds…