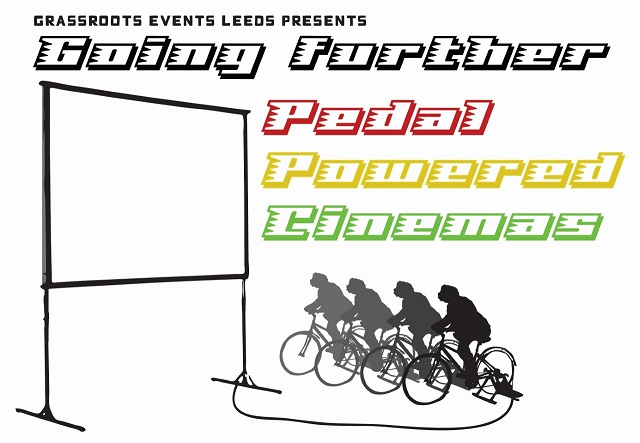 Will you get on your bike for pedal-powered cinema when it comes to Armley's Interplay Theatre in May? CAMILLE THOMAS has the details …
Grassroots Going Further's pedal-powered cinema is coming to a theatre near you!
This is no ordinary cinema… we will be using bicycles to generate all the power! Everyone can be involved and work together on the bikes to generate the energy to keep the cinema going. Suitable for all abilities and ages.
We want to find out from you what film you want to see! If you have any suggestions then please e-mail them to cam253@hotmail.com or keep an eye on our Facebook page for a chance to vote for your favourite film.
As well as a chance to experience a cinema like never before, this event is also a great opportunity to come and find out about cycling opportunities in your local area. You can also find out about employment, volunteering, training and education opportunities in your area.
This is a FREE event. There will be food and drinks available at this event but you can also bring along your own snacks to keep you going!
Pedal-powered cinema comes to Armley's Interplay Theatre in Armley Ridge Road on Thursday 17th May from 5.30-8.30pm.
Grassroots are running a series of pedal-powered cinemas across Bradford and Leeds throughout April and May 2018.