Tributes have been paid to former Bramley councillor and Leeds Lord Mayor Denise Atkinson, who died yesterday after a long battle with illness.
Denise represented Bramley over four decades, following in her father's footsteps and becoming a Labour councillor aged just 22 back in May 1971.
On stepping down in September 2011, she told the YEP:
"I have done 40 years and when I was first elected I never thought I would be on the council for that long … I like Bramley, I like the people and it's been a privilege to work for them."
Denise was Lord Mayor of Leeds in 1992, and it was her appeal that raised more than £862,000 to help create Lineham Farm, a Leeds charity which provides free week-long activity holidays for local children in need of a break.
Leader of Leeds City Council, Cllr Judith Blake, said:
"Denise served the 'republic of Bramley', as she liked to call it, for four decades.

"In that time she worked tirelessly, even throughout her illness, chairing many committees, overseeing Leeds-Bradford Airport as its chair and she had a fantastic year as Lord Mayor, which culminated in the establishment of the much loved Lineham Farm."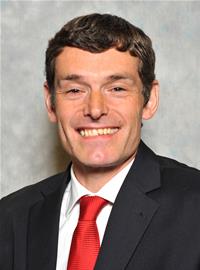 Bramley councillor Kevin Ritchie added:
"It's testament to the impact Denise made during her long period of public service to the people of Bramley and Leeds that people still speak fondly of her time as councillor.

"Denise epitomised the Bramley spirit and fought valiantly for the area, she was equally tenacious in her battle with the dreadful illness which she suffered in recent years.

"Denise leaves a real legacy to the people of Bramley and Leeds – saving Bramley Baths (the first time around), investment in our parks and the crowning jewel – Lineham Farm – which has provided thousands of holidays for children who otherwise wouldn't have had one.

"A wonderful person who made an impact on everybody she met, a genuine public servant who never forgot her roots, RIP Denise."
Tributes were paid on Twitter last night by Leeds West MP Rachel Reeves:
My thoughts are with the family of Denise Atkinson this evening. Former Bramley councillor and Lord Mayor of Leeds. RIP.

— Rachel Reeves (@RachelReevesMP) 6 April 2016
Other tributes included a tribute to former Leeds councillor and now Conservative MP for Elmet and Rothwell Alec Shelbrooke:
Very saddened to hear of the passing of former Labour Cllr Denise Atkinson. She fought a long brave battle with her illness. Rest in Peace

— Alec Shelbrooke MP (@AlecShelbrooke) 6 April 2016
Leeds Labour councillor Mark Dobson:
Very sad to hear of the passing of former council colleague Denise Atkinson, Bramley Ward, following a long… https://t.co/oAQHCvm0N0

— Mark Dobson (@cllrmarkdobson) 6 April 2016
Bramley Leeds: Sad news! Former Labour Councillor and Lord Mayor of Leeds Denise Atkinson has died! Our thoughts are with her family! R.I.P.

— Bramley Labour Party (@BramleyLabour) 6 April 2016
UPDATED 10.15am: Bramley councillor Caroline Gruen added:
"Denise was a passionate, caring, hard working Councillor with a love of Bramley and its community. Her reputation for speaking her mind and fighting for the rights of Bramley people was respected and admired across the city and further.
"As the city's Lord Mayor she represented the citizens of Leeds with a zest that was breathtaking. Always approaching her task with humour and determined to achieve her goal, Denise was a remarkable, outstanding councillor who has had a lasting impact in Bramley and across Leeds. She will be very sadly missed by us all and my thoughts are with her family at this sad and difficult time."
UPDATED 11.20am: Bramley Cllr Jools Heselwood added:
"Denise will be sadly missed by the residents of Bramley and by Bramley Labour Party and, as colleagues, have said, our thoughts are with her family at this very sad time."